Camaleonda: Hundred Ways of Living
Mario Bellini's iconic Camaleonda is reborn after 50 years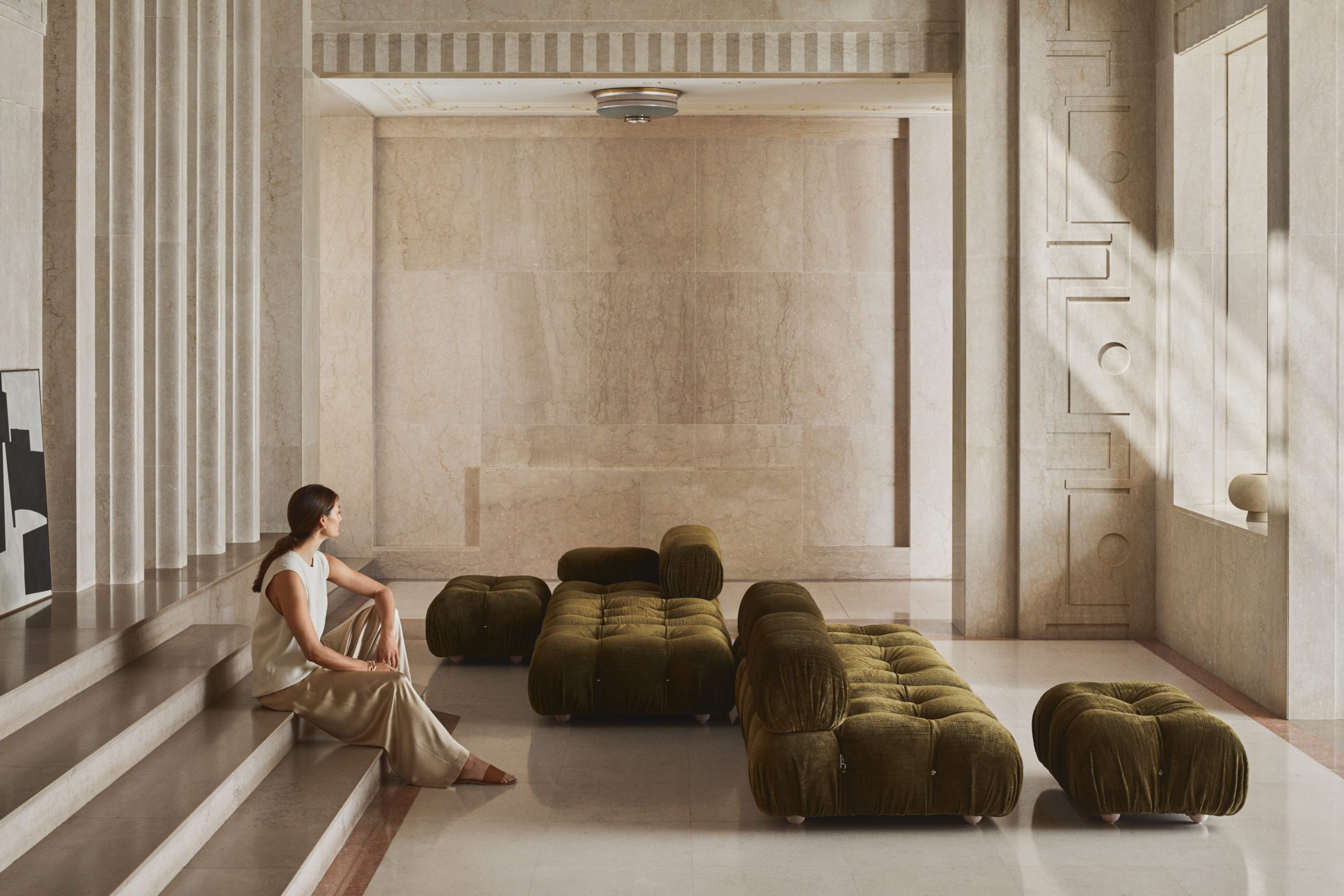 50 years have passed since Mario Bellini's masterpiece, the Camaleonda, was first presented to the public. With its 2020 reissue, B&B Italia's iconic modular sofa presents newer ways of living–one where form meets function meets sustainability.
Shape-shifting, Space-shifting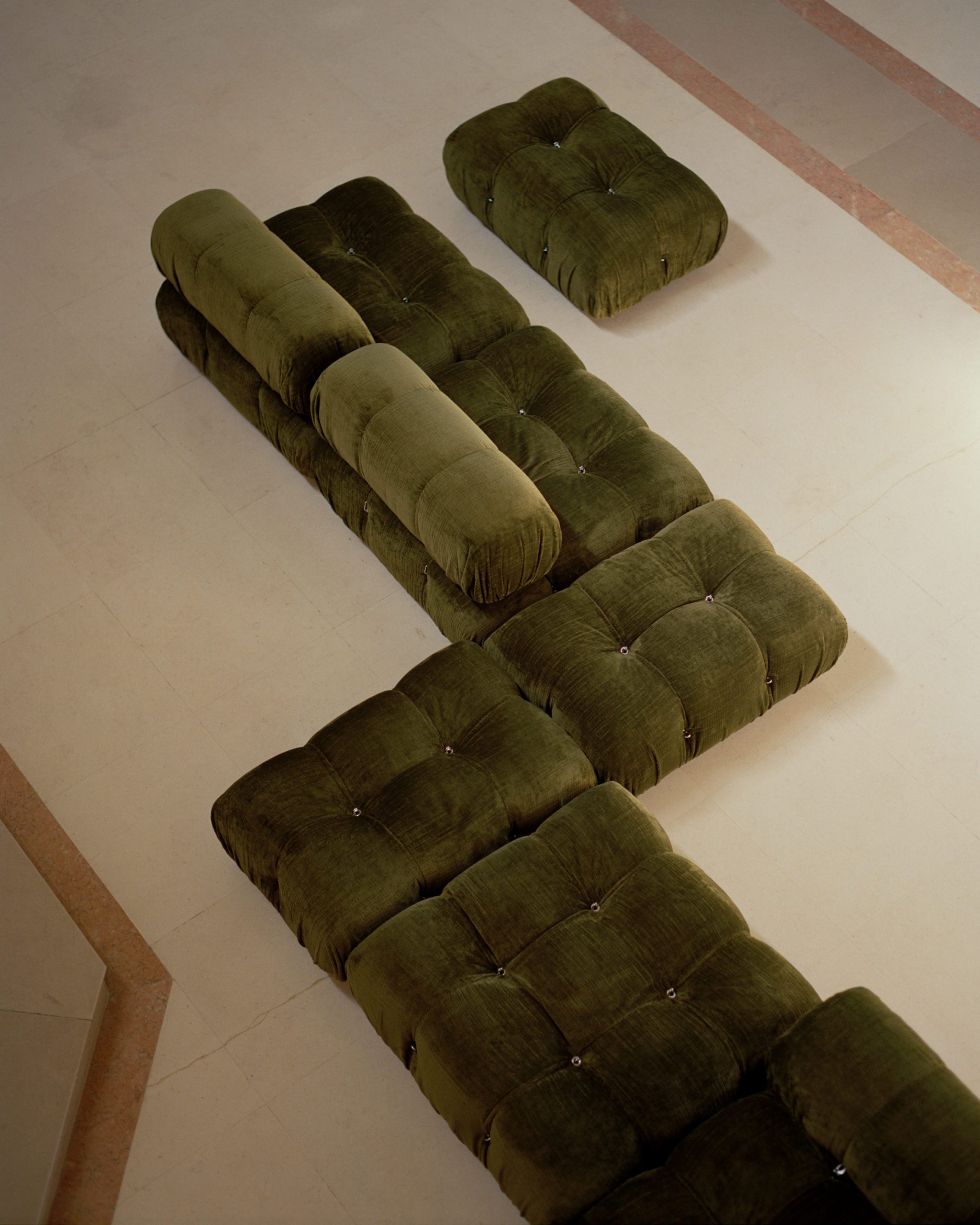 "Camaleonda is a name that I invented by mixing two words: the first is the name of an extraordinary animal, the chameleon (camaleonte in Italian), that can adapt to the environment around it and the word 'onda', wave, that indicates the curve of the sea and the desert. Both these words describe the shape and function of this sofa."
True to the origin of its name, the Camaleonda has no set shape. It is morpheus. Its chameleon-like nature gives it the ability to change into a hundred different forms and adapt to its surroundings. This shape-shifting ability is achieved through the padding's innovative system of cables, hooks, and rings created by Bellini in 1970.
By simply unhooking and combining the seats and armrests using the tie-rods and rings attached to the padding, the user can be part of the Camaleonda's transformation process and organize the landscape according to their taste, needs, and available space. Through this process, users can discover certain modifications that encourage social get-togethers, and others that create more comfortable and intimate spaces.
The flexibility and infinite configurations of the Camaleonda marked an entire era of interior design that is all about the future and functionality. "It was made to fill a void", Bellini says. That is, a void that addressed the changing behaviors at home and challenged the type of furniture available in the market at the time.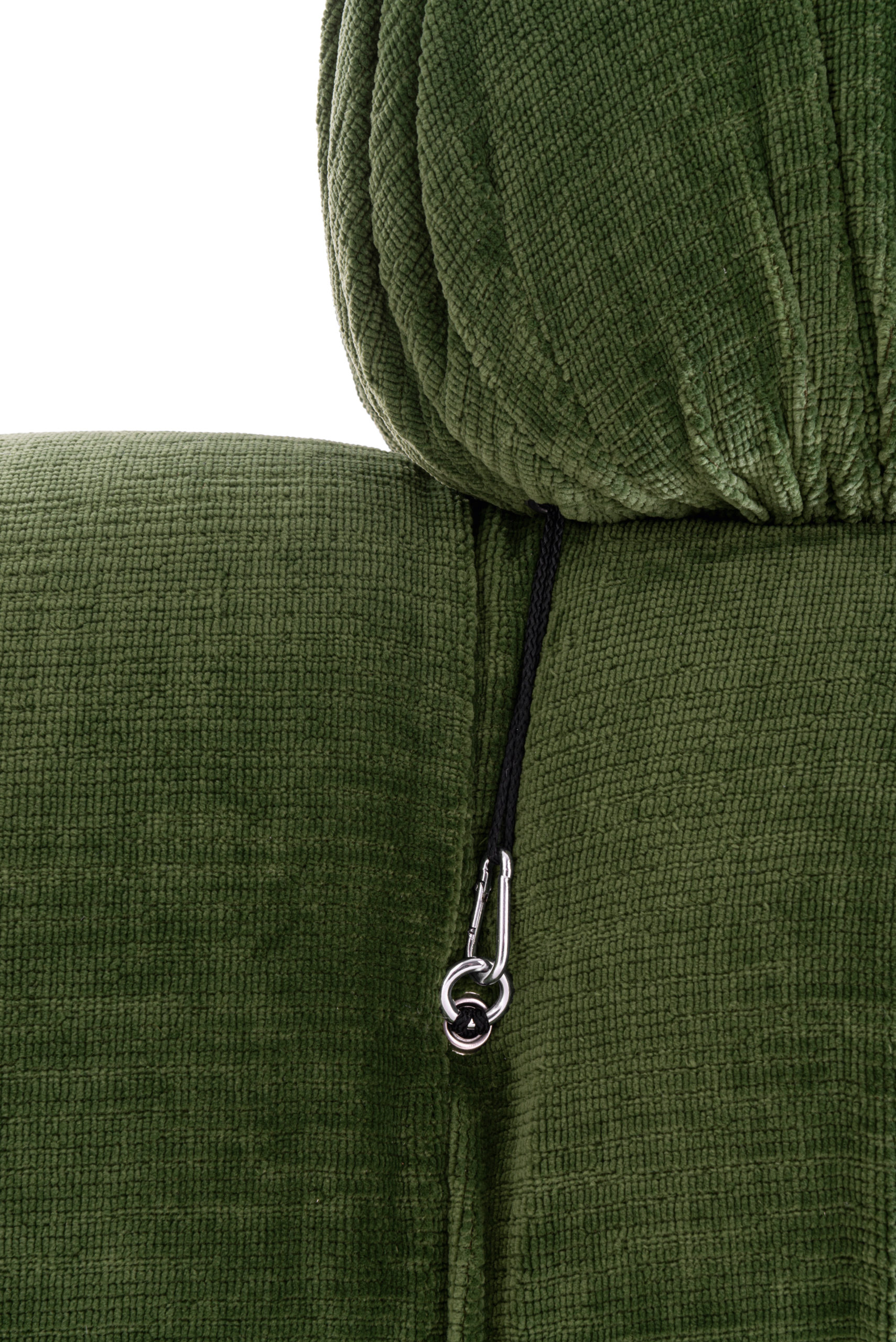 Sustainability takes Shape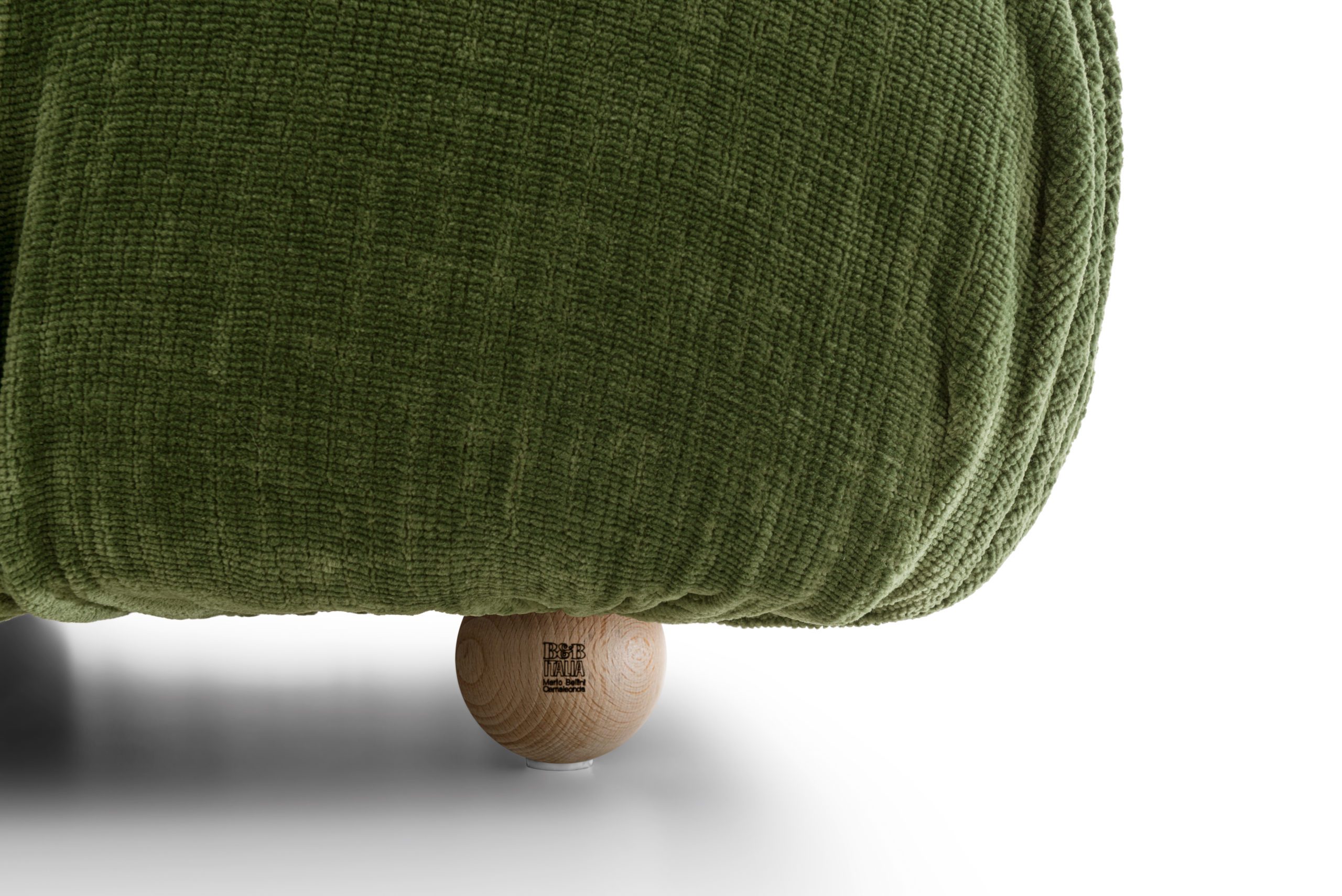 Although the exterior, aesthetics, and dimensions of the Camaleonda remain faithful to the original, the same could not be said for the interiors which have been given a (sustainable) new look.
For its reissue, the "sandwich" structure inside the paddings of the Camaleonda is now made up of recycled or recyclable materials. The seat, backrest, armrests and bases are made from wooden panels. The sofa feet are made of FSC (Forest Stewardship Council) certified beech wood. The padding is also protected by a removable cover made of dacron, a synthetic fabric that is entirely made of recycled PET, the same material used to manufacture plastic water bottles. Using these materials ensure that the Camaleonda can be easily disassembled and recycled when the time comes.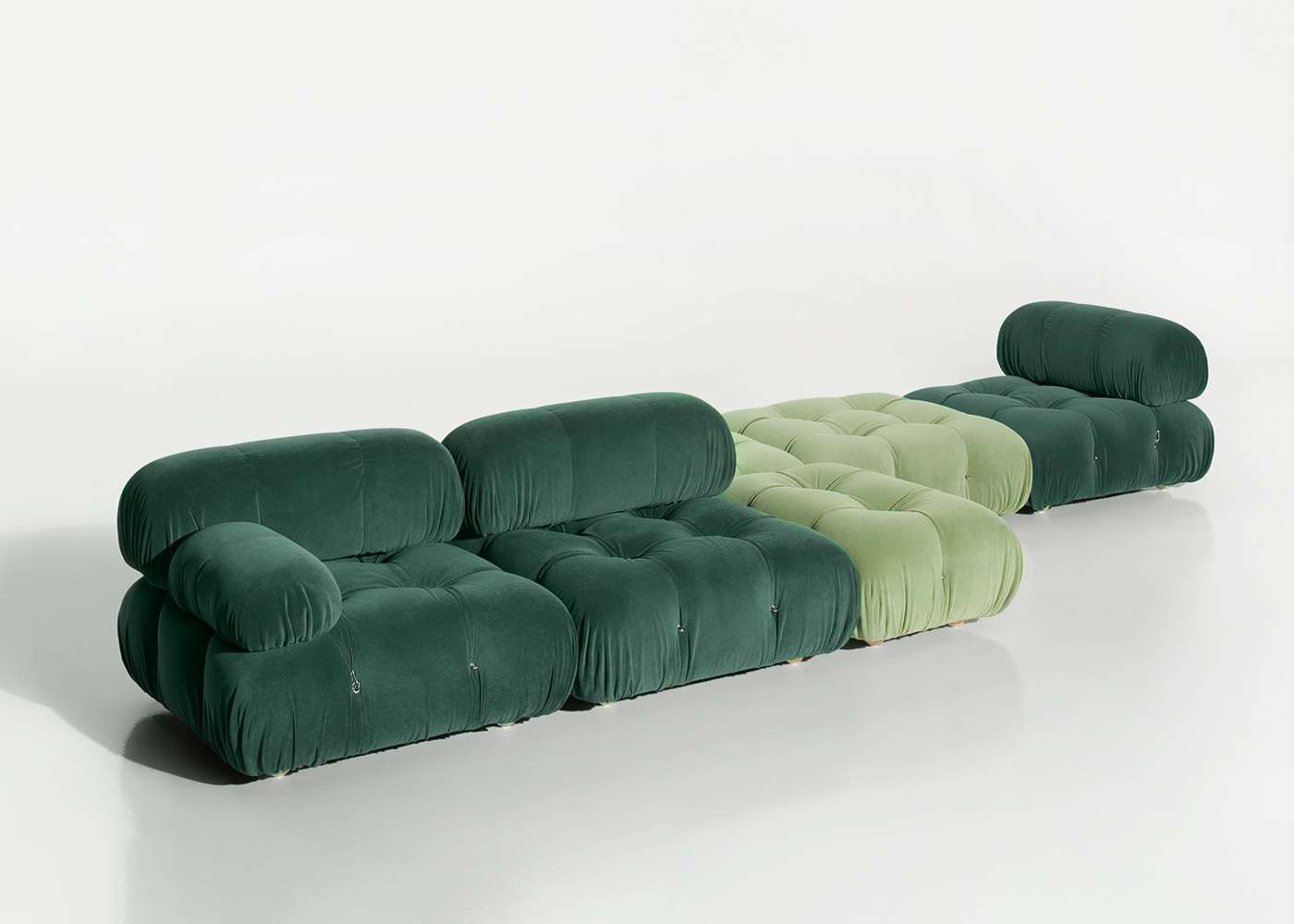 Mario Bellini's work on the Camaleonda is a true testament to his innate ability to gracefully shift between the languages of architecture and design. An ageless work of art, we will surely see more of the Camaleonda for years to come–forever changing, forever transforming the homes and spaces it is in.
Come see the beauty of the Camaleonda yourself at the B&B Italia Manila Showroom, located at the Twenty-Four Seven Mckinley Building, BGC.